Peter's Latest Gold & Silver Reports
Complimentary Subscription
Welcome to Peter Spina's site!
Please find my collection of my latest interviews, reports and social media profiles. This site's purpose is to centralize and help connect those interested in various gold, silver and other information I share publicly.
Peter Spina on GoldSeek.com
Thursday: 14-September, 2017
Saturday: 12-August, 2017
Tuesday: 28-February, 2017
Friday: 04-November, 2016
Thursday: 13-October, 2016
Monday: 12-September, 2016
Wednesday: 17-February, 2016
Wednesday: 20-January, 2016
Thursday: 07-January, 2016
Thursday: 12-November, 2015
Tuesday: 06-October, 2015
Friday: 18-September, 2015
Wednesday: 08-April, 2015
Thursday: 26-February, 2015
Friday: 06-February, 2015
Tuesday: 27-January, 2015
Wednesday: 03-December, 2014
Tuesday: 18-November, 2014
Monday: 24-February, 2014
Thursday: 23-January, 2014
Media Quotes
'Capital seeking shelter from monetary debasement will continue to deviate to preservation assets such as gold and silver.'
Peter Spina, GoldSeek.com
Peter Spina is President, CEO of GoldSeek.com & SilverSeek.com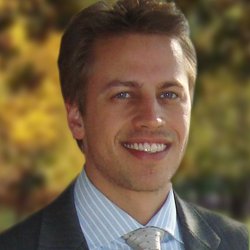 His experience with the precious metals markets started back in the mid-1990s, which led to the creation of GoldSeek.com in 1995. Today GoldSeek.com ranks within the top, most-visited gold investor websites in the world with a 250,000+ global monthly reader outreach. Its sister site, SilverSeek.com, is ranked as the most visited silver website in the world recently reaching 100,000+ monthly silver investor readers.
With over 20 years of experience with investing into gold and silver mining companies, Peter devotes much of his time researching, consulting and investing into gold and silver stocks with a primary focus on micro-caps. His focus is also heavily on gold and silver's return as monetary metals and the ongoing monetary and financial developments with a global perspective.
Back at the start of the new secular precious metals bull market, Peter established the technically+fundamentally-focused subscription newsletter, Gold Seeker Report. In 2005, he merged the service and co-founded The Gold & Silver Forecaster weekly newsletter.
Peter also specializes in assisting start-up / micro-cap ($1M - $100M+ market caps) companies connect with investors, capital among other specialized consulting services - typically IPO, undiscovered or turnaround situations.
In 2008 he launched an online gold and silver auction house - SeekBullion.com - which in its first year has auctioned over $10 million in bullion and coins with an additional $10M in the coming couple years. In 2012 the site is now under re-development pending a future re-launch.
Peter also makes frequent appearances in the media, including Investors Business Daily, MarketWatch, Reuters, and theStreet.com
Specialties: Creative design, web development, company start-ups, locate investment capital, investing, public company consulting.
Peter Spina on Instagram
Something is wrong. Response takes too long or there is JS error. Press Ctrl+Shift+J or Cmd+Shift+J on a Mac.